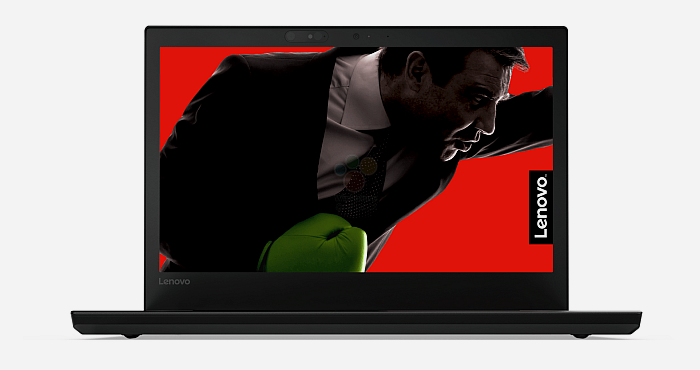 The first ThinkPad from IBM hit the stage nearly 25 years ago. Many of the points of design from that first one are still in play to this very day. In order to honor the quarter century mark, Lenovo has created a new ThinkPad, the ThinkPad 25 that will contain all the classic marks you might find on the vintage ThinkPad from all those years ago. While Lenovo did admit that the new ThinkPad is on the way, it remained very secretive about what it would look like, or any other details about the product.
A German blog entitled WinFuture gave us the leaked specifications for this new model, accompanied by pictures.
The ThinkPad 25 seems to be based around the already existing model, the T470 that has a fourteen-inch full HD IPS display at 1920×1080. It features TrackPoint, has the ThinkVantage enter button as well as the logo, which is as colorful as always. The interior supports the processor, which is an Intel Core i7, 16GB Ram, 512GB SSD storage, the Nvidia GeForce 940 MX graphics chip along with LTE support.
In most respects, this ThinkPad looks a lot like the old one, however it has all the benefits of modern ports that you might expect from a newer model. In addition to the USB-C port, there is a Thunderbolt 3, an SD card reader and three regular USB ports, an HDMI port as well as Ethernet connectability.
There are even reports that Lenovo might go so far as to install a fingerprint reader and a web cam, both of which will support the Windows Hello option. This lets owners who have upgraded to Windows 10 log in with simply a scan of their face or a scan of their fingerprint. These are features that certainly were not commonplace on the old ThinkPad laptop back in the beginning.
It looks a lot like the classic ThinkPad design that came up over two years ago. At that point, it was simply a concept, but it looks like Lenovo is ready to make it real for this special anniversary edition of the ThinkPad.
October has been considered for the launch, since it is the date of the anniversary of the ThinkPad. That seems reasonable as an assumption, and we look forward to finding out. One thing seems to be for sure and that is that the new ThinkPad will be more affordable than the old one!